My MA project title :
"An investigation into the influences on design in the 20th century"
The last term was spent mostly on research. Researching what kind of thing actually influences the look on design ; people, art movement, technology, political, cultural, etc.
This term I decided to just focus on one aspect as my research is too broad. I've narrow down my scope to the area of typography.
Why typography?
It is because I think that if there wasn't anyone that came up with a new type/font/style, we would most probably be still using the same font & same way of placing type since the early days. eg. the Guternberg Bible style.
Furthermore, graphic designers are the type of designers that 'work/play' with type. Therefore, it is of higher importance that we need to know how to use the right type at the right time, for the right purpose.
Since the term started, I've been doing some mind maps/brain storm, deconstructing posters, writing down what I think about each poster, collecting brochures/leaflet, and going around town looking at different type of typography.
Mind map/brain storn
Deconstructing
Deconstructing
poster in town
metal cover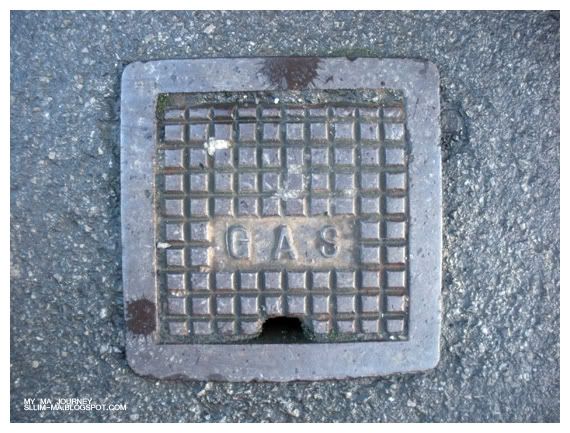 metal cover
During my sign up tutorial with Shaimaa (as my tutor, Peter Lester, wasn't available for tutorial last week) she suggested that I look at certain area of typography such as newspaper, news on TV, books, advertisements, political/propaganda (WWI/WWII), currencies. Also to compare usages at different time/era.
I've been going through books such as Graphic Advertising Annual, Design for catalogue, books with loads of posters, adverts, examples of work done just to see how typography was being used in different media.